Message from the CEO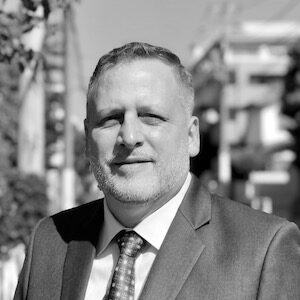 "High performance implementations. Simple. Secure. Sustainable."
We are a diverse team of professionals with a shared purpose of creating solutions to problems and a promise to design such solutions with our clients wishes in mind:
Thank you for taking the time to learn about our company—I'm glad you're here.
VPC Asia started as a cloud solution company and then added competency in IoT solutions, hardware and software development and implementations, operations and support, all done with a small team of highly experienced and highly skilled people. Innovation and an eye on quality have always driven us and give us the competitive edge.
We can deliver turn-key solutions where required, and in other situations we augment existing solutions. We aspire to solve problems with the technology and the skills we have.
We are your partner in a very competitive sector to build win-win solutions.
As a company we try to make the world a little better every day, we build sustainable solutions.
Dominik Steiner
Founder and CEO
VPC Asia K.K.
SDGs mission
Sustainability through conservation of power, conservation of power through monitoring and reporting.
Reducing power consumption by monitoring and adjusting power usage is one way to meet the United Nations Sustainable Development Goals. By providing transparency into power usage and providing the ability to show the path forward by reducing power through smart analysis of temperature and power cycles. This touches on the UN goals of Affordable and Clean Energy, Responsible Consumption and Production, and Climate Action.
Company Profile
Company name
VPC Asia K.K.
Main office
Fukoku Seimei Bldg
2-2-2 Uchisaiwaicho, Chiyoda-ku
Tokyo 100-0011 Japan
Setagaya lab
Taro Bldg
4-5-2 Taishido, Setagaya-ku
Tokyo 154-0004 Japan
Established
February 16, 2017
Capital
31 million yen
Number of employees
8 (as of April 1, 2022)
Officer list
Representative Director Dominik Steiner